xaq_the_aereon
Long story short: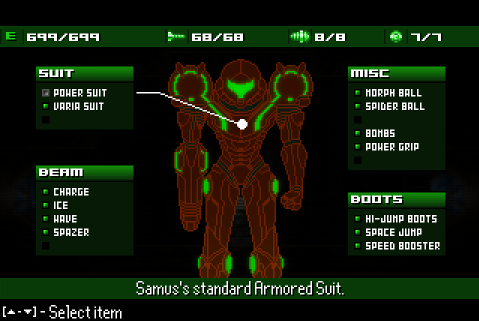 This is insufficient to take on anything above a Gamma Metroid, and even then difficulties are had.
Currently I'm at the Tower, where the Screw Attack has been placed. Unfortunately, to get to it I have to get past the monstrosities in the Tower after I turn the power back on.
This includes the mini-boss battle with the Modular Weapon Platform.
My record against it in Easy and Normal Modes is 7-0.
My record against it in Hard Mode now stands at 0-2.
The drained-yet-tense feeling in my arms suggests to me that it's time to give this game a rest for a while, lest I find myself putting a fist through my computer.